ABOUT EMISTAR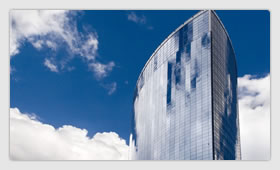 Established in the United States with further interests in Europe and South America, Emistar is a global advisory investment firm that sources, evaluates and manages real estate assets and new development opportunities across the United States, Europe and Latin America for institutional and private investors within the following sectors:
Shopping malls and retail parks,
Fully or partly let office in prime cities,
Hotels,
Income producing industrial parks and logistic investments,
Residential,
Entertainment,
Healthcare.
Emistar also sources relatively mature energy-based businesses within the following sectors:
Solar power,
Biomass power,
Wind & hydropower,
Geothermal Power,
Power electronics,
LNG.
In partnership with international non-profit research groups, Emistar promotes and/or develops sustainable projects with a specialization on delivering turnkey solutions for energy development programs, operating and distribution related.
Emistar provides the development and managerial resources necessary to carry out successful takeovers or joint-ventures with a focus on real state and renewable energy sectors to achieve the best risk adjusted return for its investors through three investment disciplines:
Buyouts,
Growth capital,
Leveraged finance.
Since its founding in 2006, Emistar and its partners have completed transactions in excess of $6.5 billion.